Mendocino Art Center ~ Gallery Reception
August 13, 2016
5 to 8 pm
Free Admission
The Mendocino Art Center hosts a free Second Saturday
 Gallery Reception each month.  
August's exhibits include a Winesong Preview Exhibit and 
art work by Bonnie Lammar.
Enjoy snacks and wine and meet the exhibiting artists.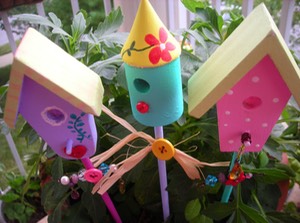 Friends of the Gardens ~ Birdhouse Auction
through August 12th
This annual silent auction held at the Mendocino Coast Botanical Gardens is just plain fun.  
Stop by and make a bid on your favorite birdhouse.